Conference Venue
Smart Digital Futures, SDF-19 (AMSTA-19, IDT-19, IIMSS-19, InMed-19, SEEL-19 and STS-19) are being held at the:-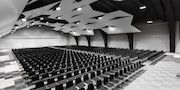 5* Intercontinental Hotel
St George's Bay,
St Julians,
STJ 3310, Malta
Visit the website to the hotel ..here..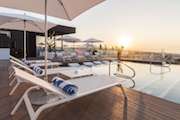 Over the years this venue has been true to its vision of becoming the Mediterranean's leading hotel of distinction, while continuing to define new luxury on the Maltese Islands. The 5* Intercontinental offers state of the art conference facilities, a range of exquisite dining options, a luxury spa, many outdoor pools and its own private beach!
To visit an image gallery of the hotel so you can plan your stay please click ..here..
---